Welcome to your new workflow.
With Adobe XD, you get one powerful tool for your whole UI/UX design process. Create user flows, wireframes, high-fidelity designs, interactive prototypes, animations, and more — no need to switch between multiple apps or worry about keeping designs in sync.
Fast, powerful, and easy to use.
XD is designed for anyone to design any kind of experience. It's packed with features like Responsive Resize, Repeat Grid, and Auto-Animate that speed up common tasks so you can spend more time being creative.
Built for team collaboration.
Keep everyone in sync from first brainstorm to final handoff. Work on documents simultaneously with fellow designers. Invite stakeholders to review designs and give feedback. And share Design Specs that give developers everything they need to start coding.
Create design systems.
Stay consistent and help your team work faster with design systems in XD. Create and share colors, character styles, and components that can be used across multiple projects.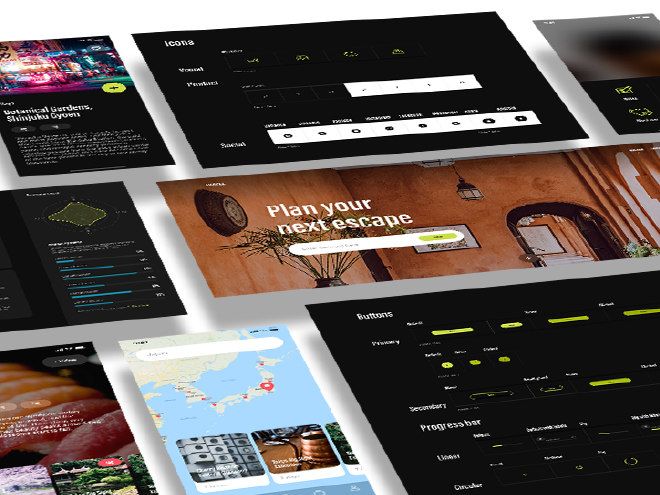 It's all in one, so you're all in sync.
XD has everything you need to work efficiently, collaborate seamlessly, and scale effortlessly.